NO PROGRAMMING SKILLS ARE NEEDED
Easy programming
MyWelder integrates the programming software MyWelderApp, a simple and intuitive human-machine interface designed to simplify use for operators without any programming or robotics experience. MyWelderApp is the human-machine interface properly designed by Industria Tecnologica Italiana to enable operators to use the robotic system without any programming or robotics experience.
The worker can program the robot and the execution of the desired welding path simply by interacting with the interface buttons. In particular, the worker can create different types of Movement based on the stretch of welding path that has to be executed.
WELDING MOVEMENTS
Linear

: linear path performed by the torch between two selected points
Tack: point where the torch is kept on for a specified period of time
Arc: arc path performed by the torch, passing through three selected points
Circle: full circular path performed by the torch.

Weaving

: triangular/helical weaving movement performed by the torch along the trajectory previously selected
Each movement can be configured according to the characteristics of the welding to be performed, in terms of:
Number of the program of the welding machine to use
Voltage
Wire speed
Path speed
Points that define the trajectory (starting point, ending point, possible intermediate points)
Welding tack execution time, in case of "Tack" movement selected
Possibility of chaining the current movement to the previous one, if the movements need to be executed in succession without switching off the welding torch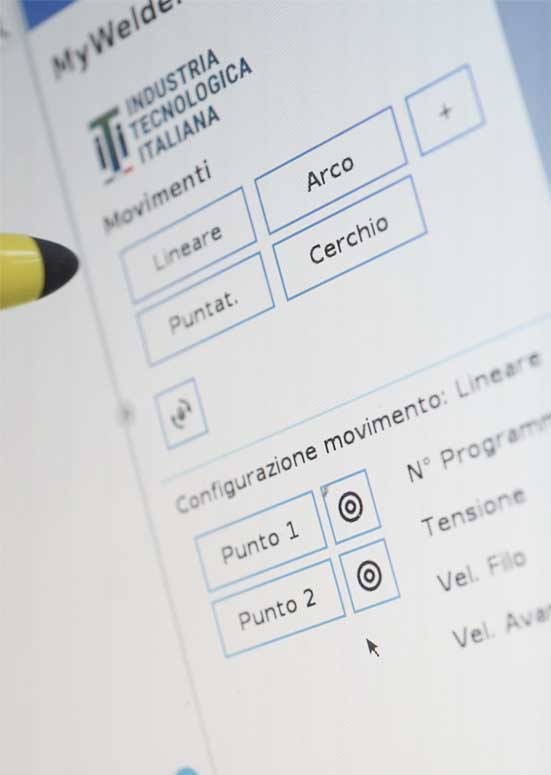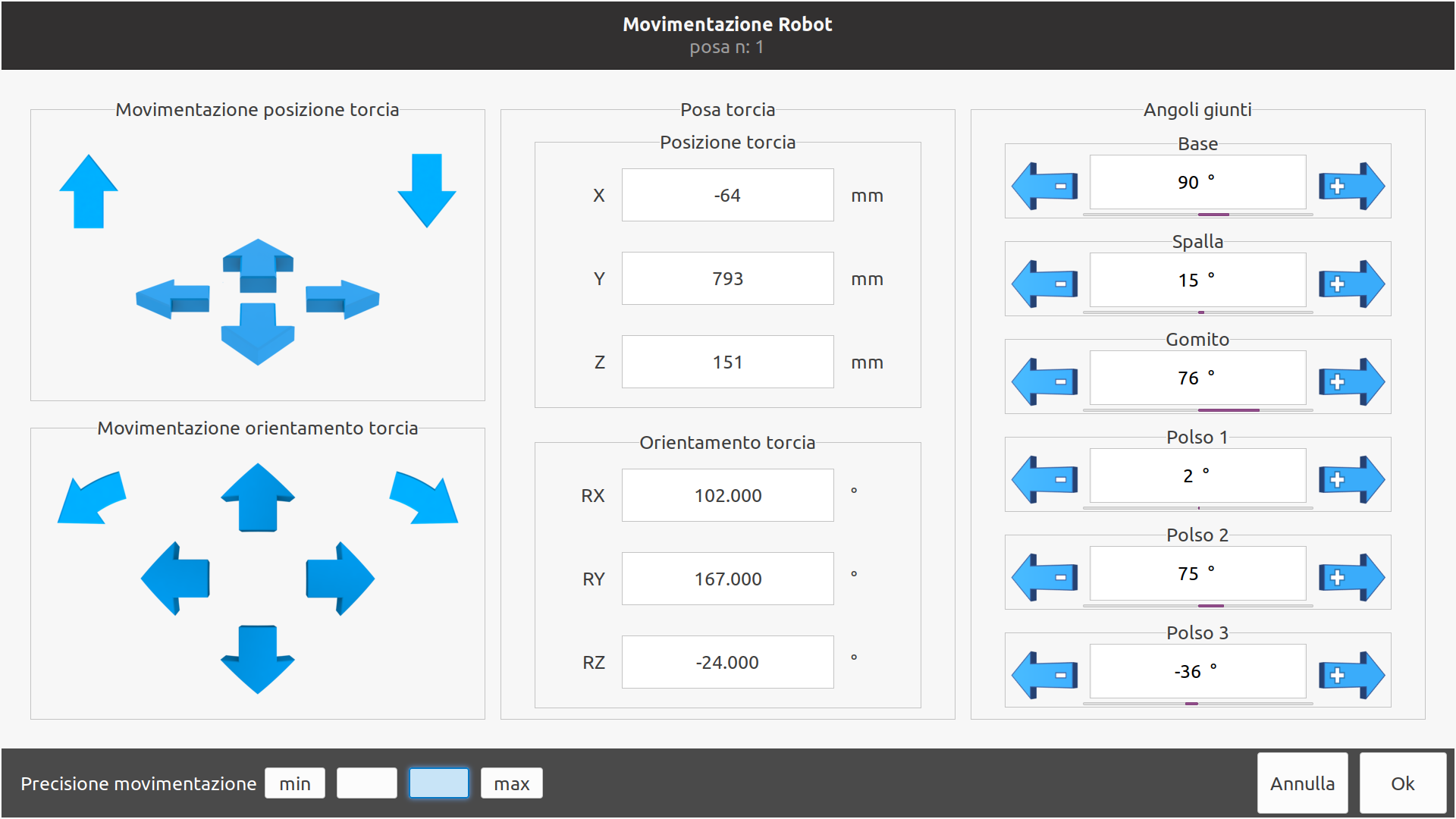 To teach the robot the points of the desired trajectory, the worker can use three modes for the robot motion:
Directional arrows, shown on the left side of the Movement panel
Free Drive for manual robot guidance by simply dragging the welding torch to the desired point
Exact point, if the space coordinates of the desired points are already well known
Once the tree of movements to be performed by the robot program has been created and saved, the worker will be able to simulate the entire path of the torch: it will be executed keeping the torch off to allow the worker to check if the saved trajectories were properly programmed. Once the program has been tested, the worker can execute the welding process.
For any information contact us